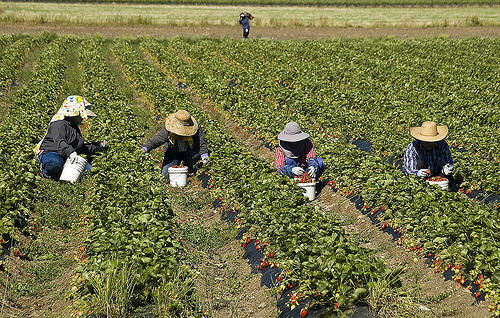 Daniel C. Adkins
Our current trade treaties focus on building a global market dominated by multinationals and soon a mercantile China.  This market is used to pit nations and workers against each other while maximizing profits for the few.
A different approach could be a trade goal to create a more equal development of the world's nations.  There is no good reason that trade could not aid the development of India or a trade group of South American or African nations.  If there were a more even development of nations, then a major crisis, like climate change, would be less of a threat to global stability because nations would have more equal capabilities and self-reliance.  
---
Obama Administration negotiators have  announced an "agreement in principle" for the Trans Pacific Partnership (TPP).  It is not final.  It may not pass Congress.  
The TPP is still secret and according to the terms in this year's fast-track legislation it will remain secret for 30 days after the president formally notifies Congress that he will sign it. That could be a while still, as the agreement's details need to be "ironed out." After that 30-day wait the full text has to be public for 60 days before Congress can vote. Expect a massive and massively funded corporate PR push.
---
By Paul Garver
Throughout the spring, liberal Democrats and some Tea Party Republicans, aided by a coalition of labor, environmental, and progressive groups, joined forces against a massive corporate power grab known as "Fast Track" Trade Promotion Authority (TPA) only to see it narrowly pass the House by a 218-208 vote in early June. TPA and the accompanying Trade Adjustment Assistance (TAA) bills were signed into law by President Barack Obama on June 29. 
---